Be prepared for travelling and working in dangerous areas
Are you fully prepared for working and travelling in low to medium risk areas? Are you capable of dealing with victims of a car accident, surviving a robbery or dealing with a corrupt official?
The Basic Course Light enables you to deal with such situations with confidence and determination.
What participants say about this course
How can you prepare yourself for dangerous situations?
When you travel and work abroad, you want to focus on your mission. You do not want to worry if you can handle an aggressive situation or deal with a medical emergency.
The Basic Course Light gives you the tools and confidence to deal with such issues. Using practical exercises and realistic simulations in a safe learning environment we give you a steep learning experience.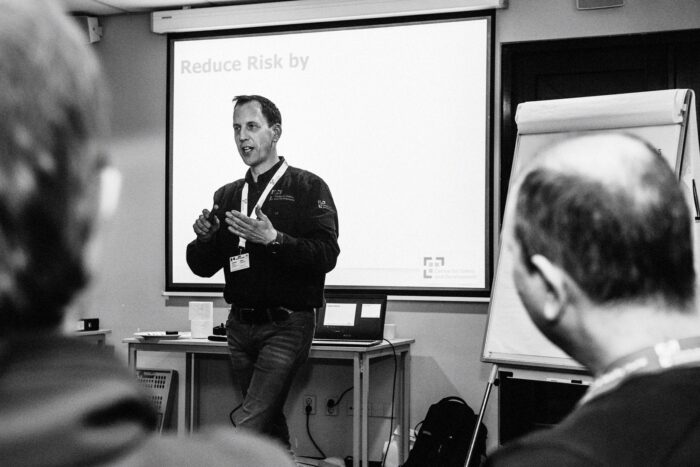 Practice through hyper-realistic simulations
We believe that the steepest learning curve is obtained by practising in realistic simulations.
Our specialists offer you the chance to respond to threatening situations in a safe environment.
These simulated exercises are so realistic that you will feel they are really happening. Together, we navigate these situations and through practical feedback learn how to manage them.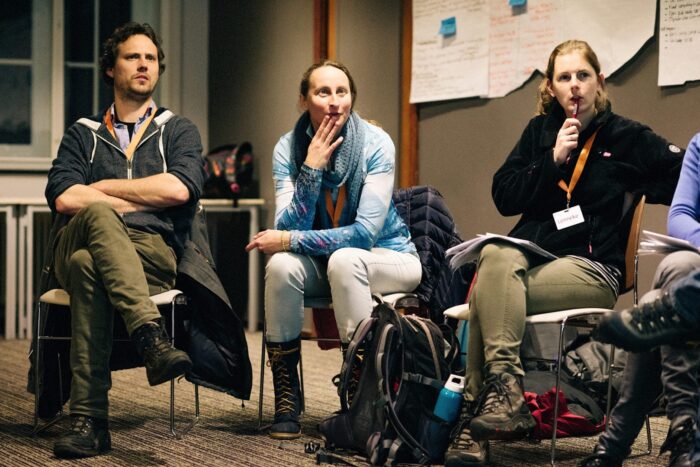 Safe learning environment
Anyone can take part in our training. Your personal safety and well-being are our primary concern.
Before and during the course, you can share prior experiences with the trainers or the host. They can discreetly adapt the course for you to make sure this will be the best and safest learning experience you ever had.
Because there is a host present at the course (apart from the trainers) we make sure you can take a time-out whenever you need one. Out of the situation and the group, the host is able to support you.
The trainers and host support you in your learning process. If you need extra personal guidance, there is time for additional support.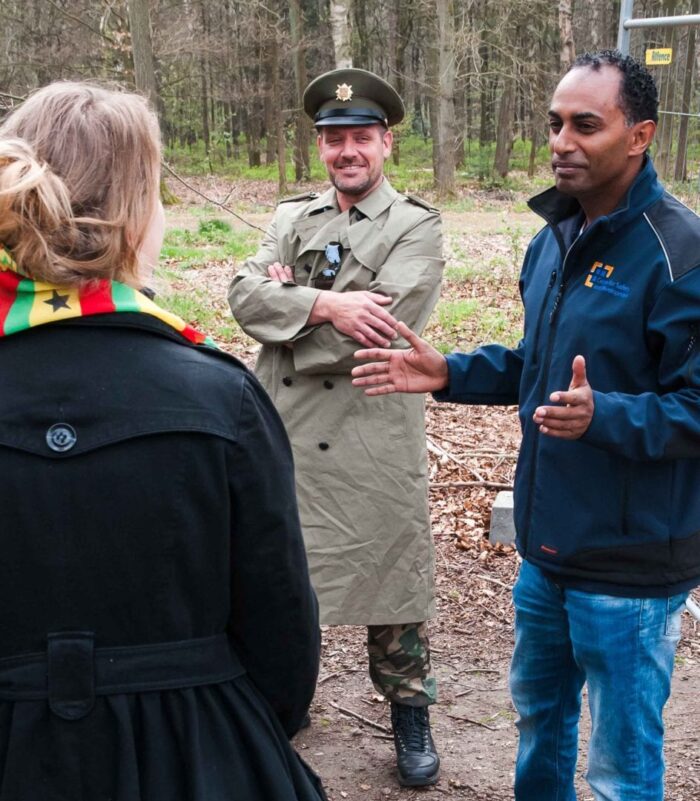 About this course
Language: English (incompany also in French and Dutch)
Duration: 2 days (16 hours)
Start and end time: day 1 08:30 start and 17:30 end, day 2 08:30 start and 15:30 end
Breakdown of time: 30% theory, 30% practice, 40% simulations
Group size: maximum 14 (during simulations maximum of 7)
Venue: Soesterberg, the Netherlands
Dietary wishes: vegetarian/vegan/halal/other
Certification: on completion of the course you will receive a certificate
Keep your training up to date: We ensure that your training stays current by offering you a free e-learning programme after one year.
Modules:
Security Awareness
Dealing with Aggression
Medical Accident Control
Simulation Exercise
Apply now
Staff working and/or travelling in low and medium risk areas.
If you are travelling to an area which the Ministry of Foreign Affairs has classified as unsafe, this course is the right course for you.
Please keep in mind that even if an area is classified as safe you must make your own judgement concerning the risks.
Apply now
The course starts at day 1 at 08:30 and ends at 17:30. The course starts at day 2 at 08:30 and ends at 15:30.
December 14-15, 2020

Kontakt der Kontinenten

March 25-26, 2021

Kontakt der Kontinenten

May 17-18, 2021

Kontakt der Kontinenten
Apply now
Training Package: € 1.390,-  (including all course materials, food & beverage and 9% VAT)
Apply now
Some more reviews
Basic Course Light participant:
'Feared it beforehand but enjoyed it!'
Basic Course Light participant:
'Great team & great training!'
Basic Course Light participant:
'It was nice that you gave everyone the respect they needed and at the same time dared
everybody to go out of the comefortzone.'
What makes us special
Hyper-realistic training
We believe that hyper-realistic training enables the steepest learning curve and is the most effective preparation for risk areas.
Safe learning environment
Anyone can take part in our training. Your personal safety and well-being are our primary concern.
Highest quality
We have been awarded the score of 9.8 by CEDEO, an independent institute, for our quality, continuity and customer focus.
Personal equipment
You receive practical quick-check instruction cards to support you during your travels.