How to respond to harassment and other unsafe situations during travel and work abroad
After the meeting you join the group for drinks. The atmosphere is great and you are having a good time.  You find yourself in an animated discussion with a director of a possible future partner organisation.
He is standing very close to you and you ask him to give you some room. 
The man keeps focussed on you and now puts a hand on your shoulder. This makes you feel very uncomfortable.
You made yourself clear, didn't you? What to do? How to get out of this situation?
What participants say about this course
This course is specific for female travellers
Working in complex environments, female travellers can be confronted with harassment and other threatening situations.
Especially when traveling and working abroad you must be able to deal with these situations with confidence and determination.
This course enables you to de-escalate and steer situations in the right direction. After this course you have the tools and confidence to deal with situations when travelling. That way you can focus on your mission.
What you can expect
This is a practical course with lots of exercises and simulations.
Your private experiences stay private. During this course we focus on preventing situations in the future.
This is not a self-defence course. This course enables you to defuse situations before they escalate.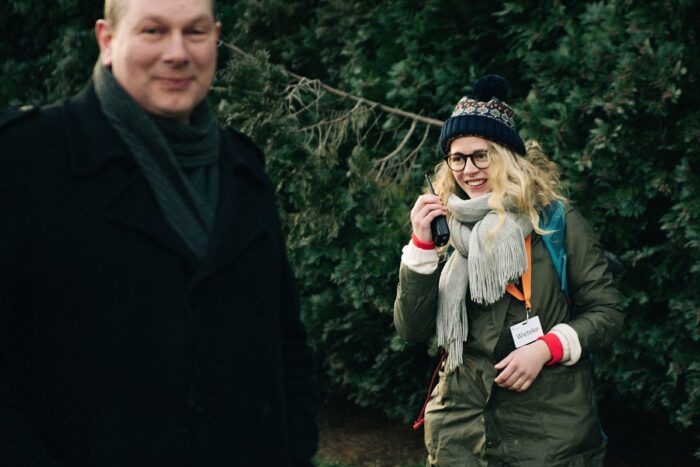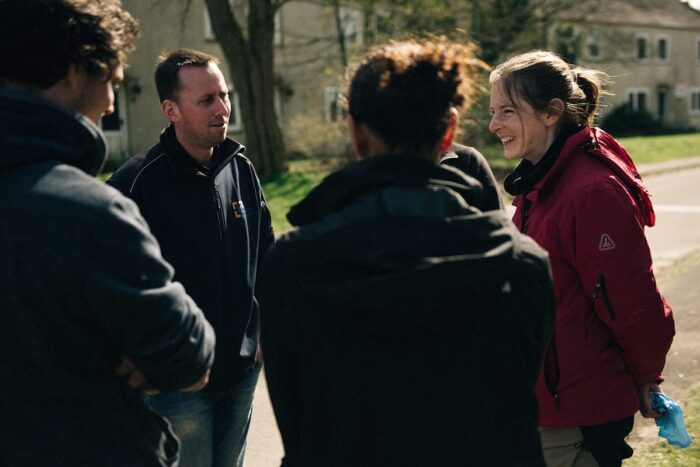 Safe learning environment
Anyone can take part in our training. Your personal safety and well-being are our primary concern.
Before and during the course, you can share prior experiences with the trainer. She can discreetly adapt the course for you to make sure this will be the best and safest learning experience you ever had.
As this is a female only training, the course is facilitated by a female trainer, the actor is male.
Practice through hyper-realistic simulations
We believe in the power of exercising and simulations.
The focus of this course is not on theory but on practising situations in a safe environment.
Together with the actor we will stage many different situations in different settings.
You will get a chance to practise effective ways to defuse situations.
About this course
Language: English (incompany also in Dutch)
Duration: 1 day
Breakdown of time: 30% theory, 30% practice, 40% simulations
Group size: maximum 14
Venue: Soesterberg, the Netherlands
Dietary wishes: vegetarian/vegan/halal/other
Certification: on completion of the course you will receive a certificate
Outline:
09.30   – 10.00  Check in
10.00 –  12.30  Preparation and destination for today
12.30 –  13.15  Lunch
13.15 –  15.45  On your way to and (arrival ) at your destination
15.45 –  16.00  Back on safe ground, how was your trip?
Apply now
Female field workers and travellers.
The Safety for Female Travellers Course is a gender specific workshop that builds on the skills and knowledge of the Advanced/Basic/Light Safety & Security Course.
Apply now
7 May 2019

Kontakt der Kontinenten

29 October 2019

Kontakt der Kontinenten
Apply now
Training Package: € 263,00 (including all course materials)
Food & Beverage: € 33,03 (excluding 9% VAT)
VAT 9%: € 2,97
Total: € 299,00
Apply now
Some more reviews
Safety for Female Travellers Course participant:
'Especially the simulation exercises were excellent. I have been recommending this course to others.'
Safety for Female Travellers Course participant:
'This was a very useful course for me, which I put in practice daily. Thank you!'
Safety for Female Travellers Course participant:
'Be less polite and more assertive. You're own safety first above all! Listen to your gut feeling. Don't feel guilty about having boundaries and stay with them.'
What makes us special
Hyper-realistic training
We believe that hyper-realistic training enables the steepest learning curve and is the most effective preparation for risk areas.
Safe learning environment
Anyone can take part in our training. Your personal safety and well-being are our primary concern.
Highest quality
We have been awarded the score of 9.8 by CEDEO, an independent institute, for our quality, continuity and customer focus.