Why this medikit?
When you are travelling and working abroad, you need simple and effective remote medic tools. This asks for low tech solutions.
On the other hand, modern equipment, used by professionals, can threat wounds quickly and prevent further damage. You basically need a combination of both options.
That is why we created the medikit. This professional first aid kit contains simple, high quality and state-of-the-art equipment to save lives.
The well-thought-out tools are easy to use and highly effective. They help you to stabilise a patient and win time to get the patient to a medical facility.
The kit is free for participants in out HEAT training courses. This also allows you to get familiar with the tools and to practise the usage of the kit.
We highly recommend a training before using the kit.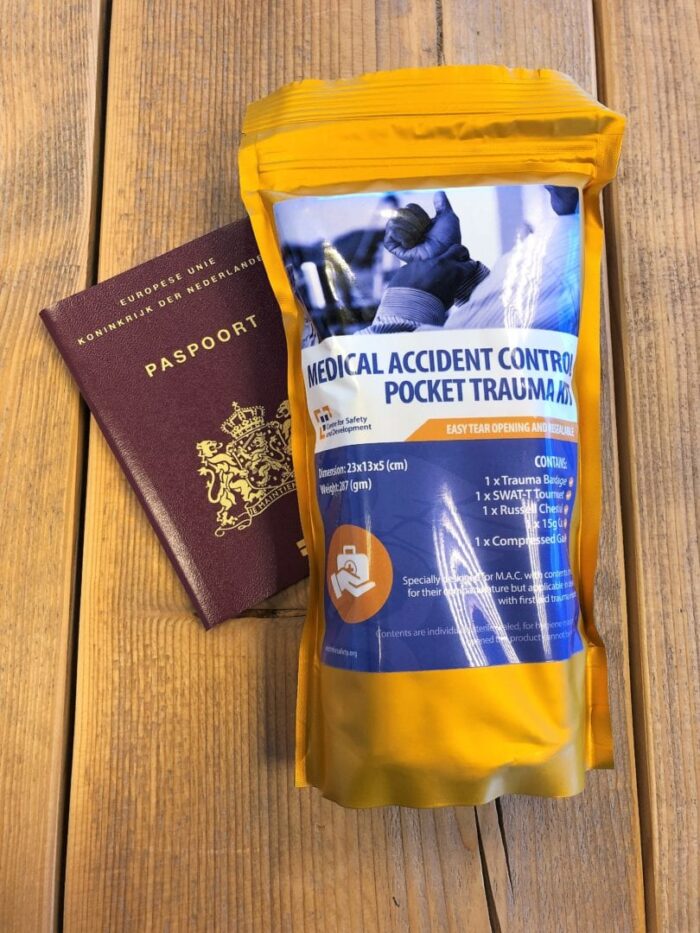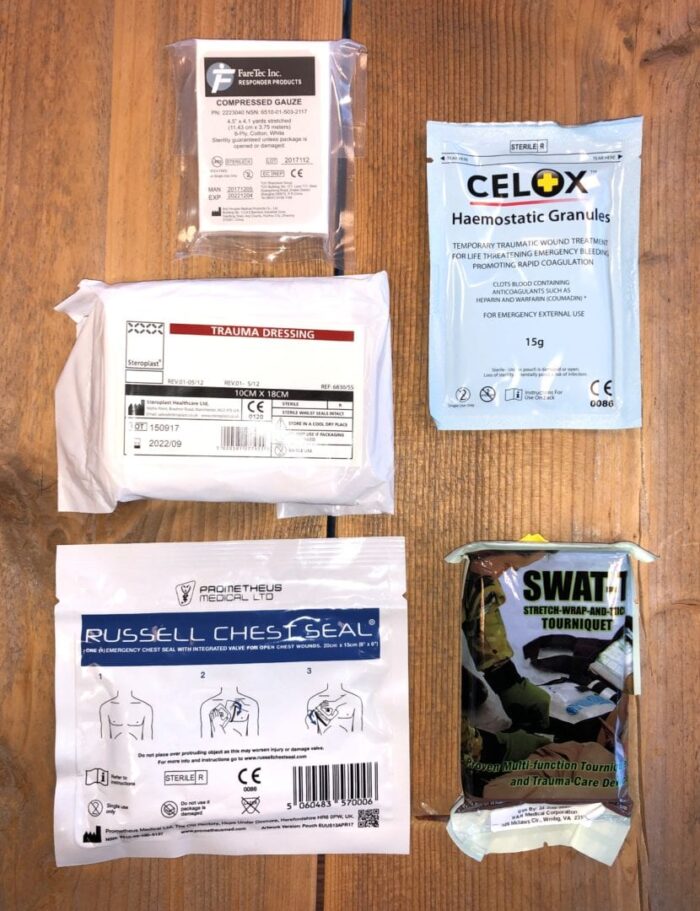 What is in the Medikit?
The contents of the kit are chosen for their compact nature and effectiveness in remote medical situations.
1x Trauma Bandage
1x SWAT-T Tourniquet
1x Russel Chest Seal with an integral low-profile valve
1x 15g Celox
1x Compressed Gauze
The dimensions of the kit are:
Height: 19 cm
Width: 9 cm
Dept: 5 cm
Weight:
How can I obtain a Medikit?
The kit is free for HEAT training participants.
You can also buy the kit from  CSD directly.
The price is 99,- Euro, excluding 21% VAT and transport costs.
Please contact us for more information about shipping and delivery.