``Civilians are specifically targeted in these wars``

NGO Security Conference, Civil War and its Impact on NGOs.
On Tuesday October 10, 2017, Centre for Safety and Development (CSD) organised the annual NGO Security Conference, the topic of which was – Civil War and its Impact on NGOs.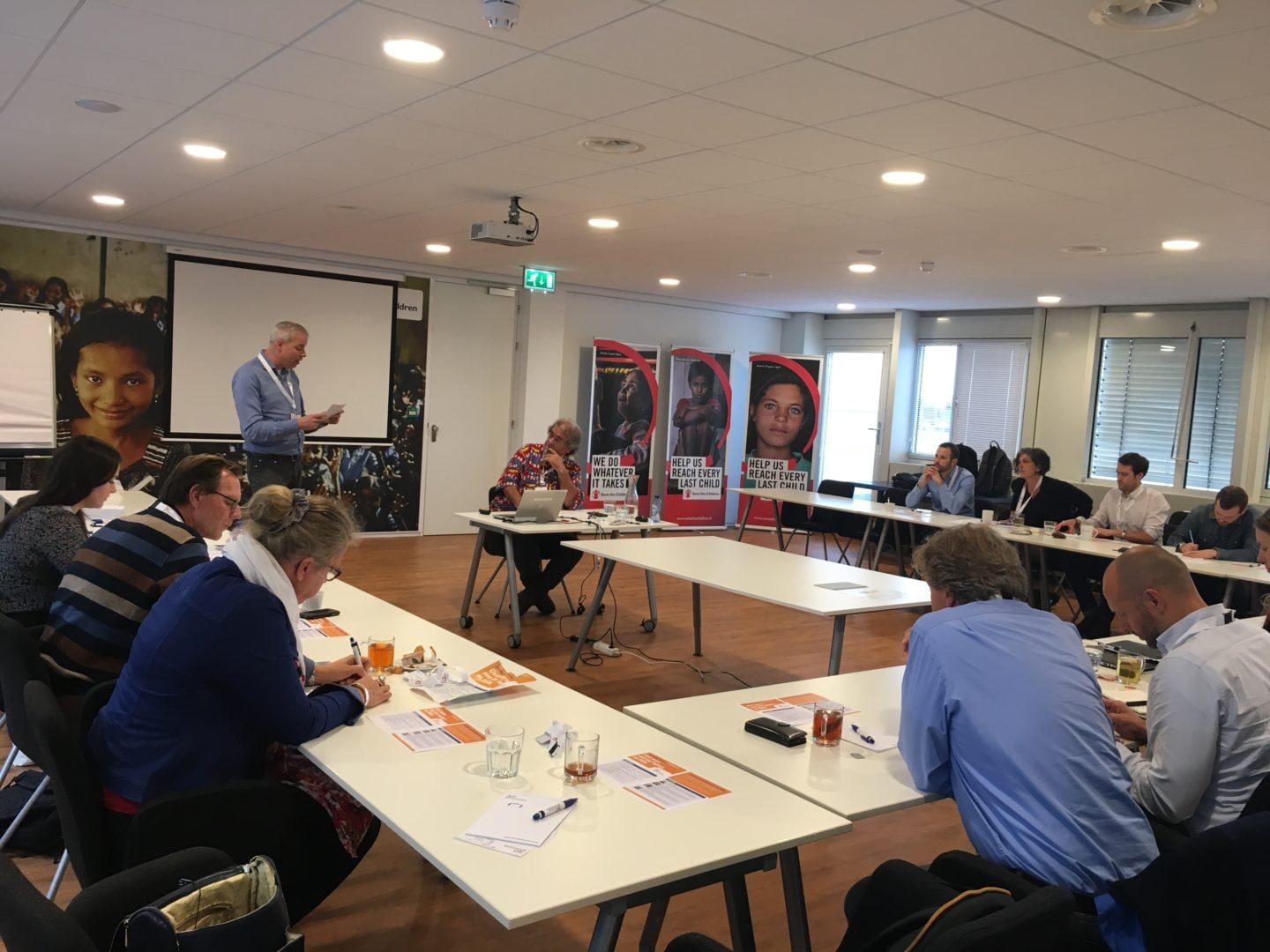 Civil war
Rob Treffers, Security Advisor at CSD, opened by introducing the topic of civil war which has become more and more common since 1946 and has supplanted wars between states which are occurring less frequently. The number of battle deaths per war is also going down, although there are no reliable figures on the number of civilian casualties.
"New Wars"
According to Mary Kaldor, the particular characteristics of war are changing too. The post-Cold War civil wars are called "New Wars" and are different from the wars that were previously fought. One of the main differences is that civilians are specifically targeted in these wars and other crimes against humanity are often perpetrated. When we look at statistics of major attacks on aid workers, the majority of these incidents occur in countries that experience civil war.
Clan Structure
Wouter Kok, Security Advisor at Médecins Sans Frontières (MSF) Netherlands, spoke about Somalia. If we are to understand the conflict in Somalia, we need to appreciate the importance of its clan structure which can be a cause for conflict, but also provide ways for conflict solving.
The population in Somalia is divided into several big clans, each of which is subdivided into many smaller sub-clans. The Somali ethnic groups extend beyond the borders into Ethiopia, Kenia and Djibouti. In Somaliland, in the north-west of Somalia and Puntland in the north, each area has a different dominant clan that holds the majority. Within these areas there is relative peace and stability. In central and south Somalia, inter-clan conflict occurs. Al-Shabaab, a radical group of Islam also has bases in these areas.
For NGOs working in the country it is important to be aware of the clan structure. Working together with the majority clan in an area may provide security and protection from this clan. The trade-off, however, may cost the NGO workers their reputation for impartiality and neutrality.
Democratic Republic of Congo (DRC)
Kris Berwouts talked about the Democratic Republic of Congo (DRC). An important issue in this country is: when will the election for a new president be held? Kris expects new elections won't take place until the end of 2018, more likely 2019, as the current president Kabila is clinging on to power.
The population in general have very little trust in politicians and local politicians are increasingly contested and seen as illegitimate. As a result, there is a risk of these local conflicts escalating into violence. Another risk is that the regime will be faced with widespread demonstrations and civil unrest because of the postponement of the presidential election.
Moosa Elayah presented his forthcoming article on Civil Society Organisations (CSOs) in the context of war and conflict: the case of Yemen. CSOs are increasingly pressurised by one or other of the sides in the Yemenite civil war and face a variety of threats in this context. Freedom of expression is stifled, bank accounts are closed and CSOs are intimidated to pay 'contributions' to one of the warring parties.
Conflict in southeast Ukraine 
Bruno de Cordier talked about the conflict in southeast Ukraine, a key element of which is the Donbass identity. The Donbass region is a heavily industrialised area with coal and steel mines and heavy industry. The Donbass separatists fear that the current direction that the Ukrainian government is taking is focused on the West, which means their industries will collapse in the same way so many others have in Europe. As a population of miners and factory workers, they view their identity very differently from the, in their eyes, 'decadent' liberal West and are afraid their values will be undermined. For this reason, separatists and the Donbass population are also suspicious of Western aid organisations.
Drinks and bites
It was an interesting day where participants got plenty of insight into different situations and points of view from speakers about the countries discussed. The day concluded with drinks and bites. CSD is very much looking forward to the next NGO Conference. If you wish to attend next year's NGO Conference, or you would like to receive invitations for other Centre for Safety and Development events, please let us know via advice@centreforsafety.org.