Stel je voor dat een van jouw collega's verzeild is geraakt in een ernstig incident in het buitenland. Als manager of lid van een crisismanagementteam word jij geacht effectief zorg en ondersteuning te bieden aan jouw collega.
Ben jij hierop voorbereid?
CSD verzorgt een serie van workshops en trainingen die we speciaal voor jouw management of crisismanagementteam kunnen organiseren.
Samen zorgen we ervoor dat jouw team zelfverzekerd en voorbereid een crisis aan kan gaan.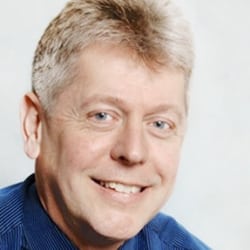 Strategic Leadership Workshop by Phil Harper
This workshop trains senior leaders in handling Crisis Management Teams and in golden hour decision-making.
The decisions you make as a leader in the golden hour of a crisis are crucial and will influence, if not determine, the outcome.
In our Strategic Leadership Workshop leaders of crisis management teams, their deputies and management team members with security responsibilities are provided with the awareness and ability to apply the principles of necessary leadership in complex crisis situations – including terrorism and kidnappings – at an international level.
Knowledge & Skills:
 Making a correct diagnosis·
Getting a golden hour grip on the situation·
Setting and reviewing a working strategy·
Achieving command and control·
Having the best communication links·
Seeking superior knowledge at the point of decision-making·
Justifying what has been done as well as what has been omitted·
Explaining team members' structure roles and responsibilities·
Applying the knowledge of various roles·
Explaining scientific underpinnings and application of influencing techniques·
Stating benefits and potential pitfalls of utilizing 'Third Party Intermediaries'·
Discussing hostage management issues·
Identifying terrorist incidents·
Explaining how a Crisis Management Team interacts with other units and agencies
Method:
This workshop is based on role playing and interaction in simulations of real-life scenarios, from which you will learn and practice the skills needed to apply the principles of leadership in a crisis.
A safe learning environment is maintained at all times.
Language: English
Duration: 1 day
Venue: Global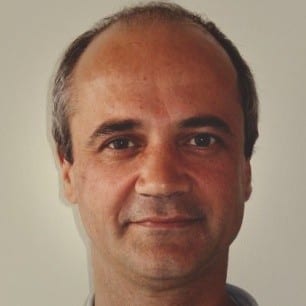 Field Security Management Course by Kris Carlier
The Field Security Management Course enables you to improve your knowledge, insights and skills regarding security management on a field level.
You will be able to contribute to reducing organisational security risks, by learning to develop and maintain a relevant and proportional security plan. This will enhance the safety of your staff and prolongs the continuation of your programmes.
We offer a practical approach on security management and link case studies to your security reality.
Key words for the set-up are: Active and interactive, variety of training methods, linking proven concepts to day to day reality.
This course is intended for field managers, responsible for monitoring and implementing field security management. They are stationed either at the main office or in the field, working within the existing framework of their organisation.
Programme:
Introduction
Context Analysis
Risk Assessment
Strategies and SOPs
Contingency Planning
Incident Reporting
Language: English & French
Duration: 3 days
Venue: Global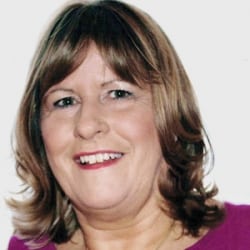 Family Support Workshop by Sue Williams
In our Family Support Workshop you will learn how to build and maintain relationships and trust with family members.
This will enable you to keep family members engaged and up to date, and will prevent them from pursuing separate and counterproductive initiatives.
Knowledge & Skills:
Being better prepared for any sort of crisis·
Reducing the chance of losing the family's support·
Reducing the possibility of litigation·
Identifying skills for a family support plan·
Awareness of psychosocial interventions·
Facilitating organizational and personal recovery
Method
This workshop is based on role playing and interaction in simulations of real-life scenarios, from which you will learn and practice the skills needed to provide family support.
A safe learning environment is maintained at all times.
Language: English
Duration: 1 day
Venue: Global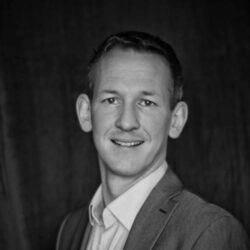 Crisis Management Course by Han Pelster
This course enables staff with crisis management responsibility to practise dealing with a crisis.
In today's world, organisations are vulnerable to crises, such as acts of terrorism, hostage-takings, kidnappings, pandemics, outbreaks of violence and natural disasters.
In our Crisis Management Course staff with crisis management responsibility practise managing a crisis and test their organization's crisis management plan in a real life simulation.
Method:
This workshop starts off with our trainer reviewing your crisis plan and providing you with feedback and theoretical knowledge to prepare for a crisis. Then, your plan will be tested in a highly interactive crisis simulation involving multimedia and professional actors.
A safe learning environment is maintained at all times and all information will be treated discreetly.
Knowledge & Skills: 
Identifying authority and responsibilities·
Identifying tools and minimum security procedures·
Cooperating in an effective manner·
Identifying gaps and weaknesses in your organization's crisis plan·
Dealing with family matters·
Dealing with the media·
Applying basic negotiation skills·
Performing effectively as a team·
Developing or enhancing your crisis plan
Further information:
Language: English, French and Dutch
Duration: 1 day
Venue: we will provide a venue that meets your requirements
What makes us special
Hyper-realistic trainingWe believe that hyper-realistic training enables the steepest learning curve and is the most effective preparation for risk areas.
Safe learning environmentAnyone can take part in our training. Your personal safety is our primary concern.
Highest qualityWe have been awarded the score of 9.8 by CEDEO, an independent institute, for our quality, continuity and customer focus.